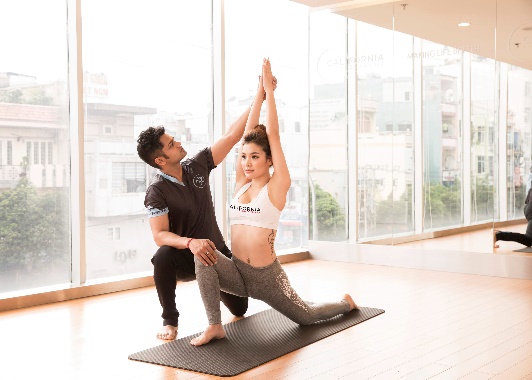 After becoming a hot trend on social media, the 21-day continuous workout challenge aimed at establishing a fitness routine and changing lives, known as #MOVE21, is officially relaunched by CMG.ASIA group for the second time with several new changes, promising to once again become a fitness challenge craze in Vietnam.
Since its inception, the 21-day Workout Challenge to change lives, also known as #MOVE21, has gained widespread attention as a community-driven campaign initiated in Vietnam. It has attracted participation from sports enthusiasts in Vietnam and internationally in 2017.
Based on the theory that a habit is formed when an action is repeated continuously for 21 days, the #MOVE21 challenge was initiated by CMG.ASIA group with the aim of promoting physical activity habits and encouraging the Vietnamese community to participate in continuous 21-day workout challenges to change their lifestyles and improve their quality of life. Once the habit of regular physical activity is established, the body will maintain exercise and an active lifestyle, contributing effectively to disease prevention and reducing the risk of cancer.
Using the hashtag #MOVE21, this workout challenge has become a positive trend on social media in Vietnam. According to the social media analysis company Younet, #MOVE21 was one of the noteworthy sports campaigns of the year, with nearly 20,000 buzzes (buzz calculated based on posts, comments, and shares). During the #MOVE21 period, tens of thousands of workout posts and challenge videos were created, encouraging friends to participate in the 21-day workout challenge continuously. The 21-day workout challenge #MOVE21 not only attracted tens of thousands of participants but also gained popularity among leading artists and influencers in Vietnam, such as Miss Vietnam Pham Huong, supermodel Lan Khue, singer Vu Cat Tuong, actress Truong Ngoc Anh, MC Quynh Chau QuinC, singer Phuong Trinh Jolie, and many other celebrities who actively participated in the campaign.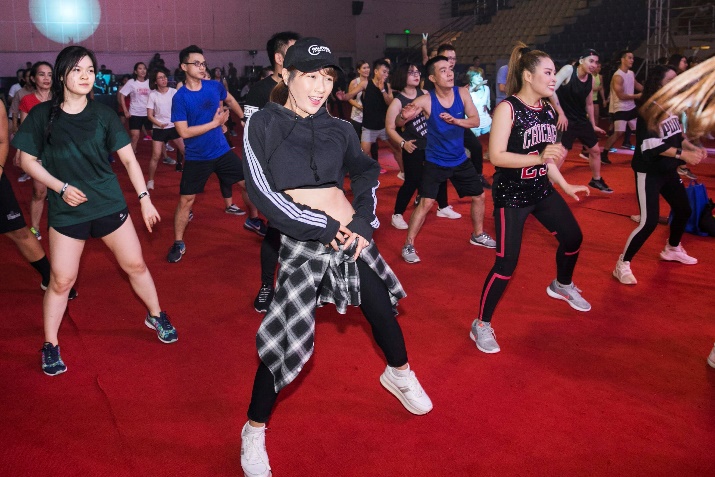 This year, CMG.ASIA Group is relaunching the #MOVE21 campaign on September 22nd with many new features in the participation guidelines to create favorable conditions for participants and provide more exciting activities. Specifically, participants in the challenge will donate 210,000 VND to the CMG Family Cancer Foundation, receive a t-shirt or cap, and a 21-day gym pass at more than 30 CMG.ASIA Group clubs, including brands like California Fitness & Yoga, California Centuryon, Yoga Plus, UFC Gym, CaliKids, etc. Especially, cancer patients and their families will participate for free in the #MOVE21 challenge to spread the message: "Establish exercise habits and engage in sports for health and victory over cancer."
To join the program, participants will share images and videos of their sports workouts on social media for 21 consecutive days, check in at CMG.ASIA Group clubs, and challenge three friends. Individuals who complete the 21-day workout challenge will contribute 210,000 VND to the CMG Family Cancer Foundation on behalf of the participants to support cancer prevention and assistance for cancer patients and their families. This year, #MOVE21 participants can choose either individual or group workouts with friends and challenge others to participate in this meaningful activity.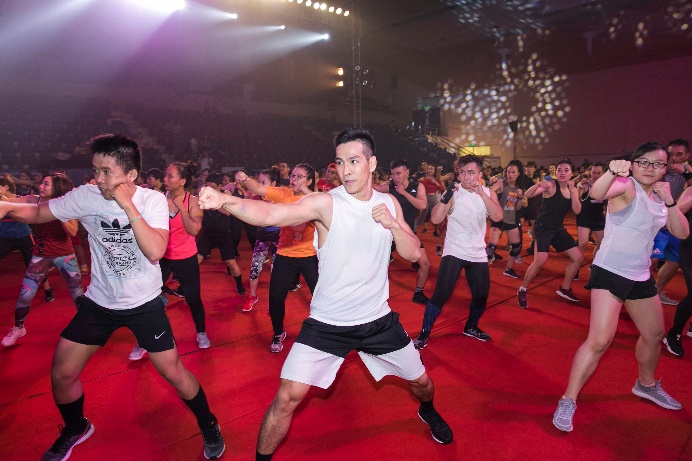 During the #MOVE21 campaign, those who want to transform their bodies quickly and effectively with the guidance and support of professional personal trainers (PTs) can continue to register for the Body Transformation Challenge 21 (BTC21) competition. Participants in #BTC21 will embark on a 6-week body transformation journey under the professional guidance of personal trainers, with the goal of achieving their dream physique after 6 weeks of training. Additionally, winners will receive attractive prizes, with a total prize value of up to 700 million VND.