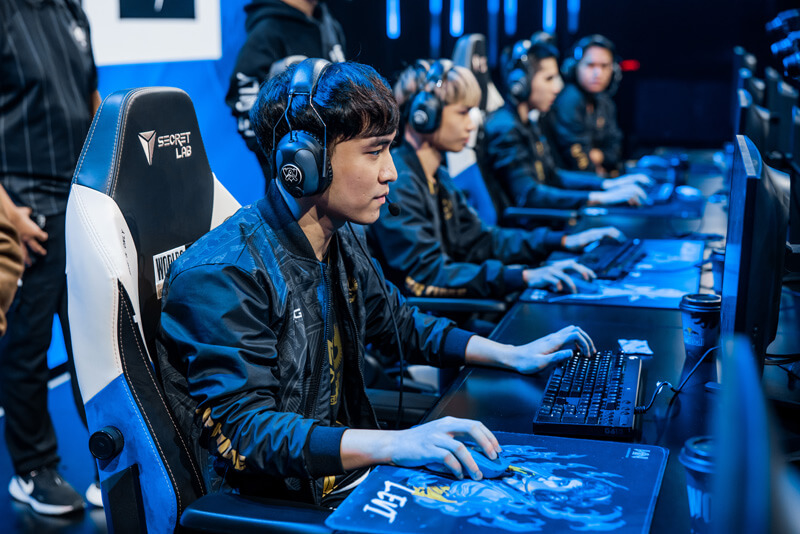 Vietnam's gaming and esports market is growing at an unprecedented pace and is fast becoming a hub for esports in the region. With a young and tech-savvy population, the country has seen an explosion in the popularity of video games and esports, with some experts predicting that it will soon rival football in terms of popularity.
The country's rapidly expanding middle class is one of the key drivers of the growth in gaming and esports in Vietnam. As more and more people gain access to high-speed internet and affordable gaming equipment, the popularity of video games and esports has soared. According to a recent report by Decision Lab, Vietnam has the highest percentage of adult gamers in the world, with 78.6% of respondents gaming 2 to 3 times per week, and revenues expected to reach $786 million in 2023.
International esports organizations investing in Vietnam
International esports organizations have been quick to recognize the potential of Vietnam's esports market and have made investments in the region. NRG, a North American esports organization, recently announced a partnership with CMG.ASIA to buy GAM Esports, a dominant League of Legends team that has been making waves on the local scene for several years.
Team Secret, a top-ranked European-based esports team, also entered the Vietnamese market in 2019 with the launch of Team Secret Vietnam, a new esports team competing in the country's growing esports scene.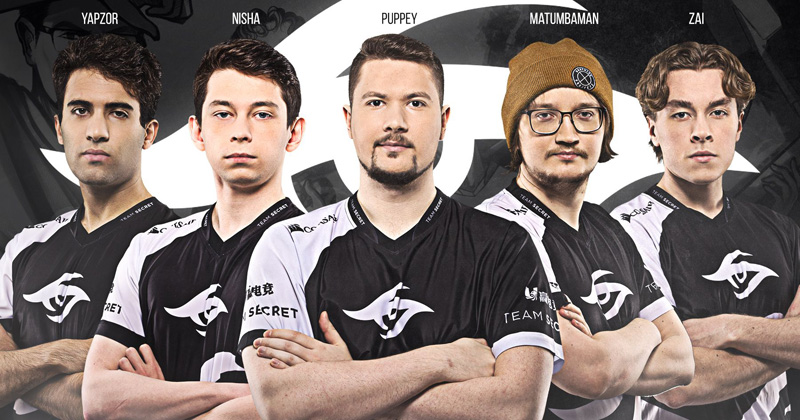 Team Secret (Cre: https://www.oneesports.gg/)
The esports scene in Vietnam received a significant boost when Riot Games took back control of its flagship game, League of Legends, from Garena. Riot is expected to invest heavily in the Vietnam market to bring it on par with other regions like Korea and North America, giving fans and owners a much-needed boost of energy. Vietnam is the third-largest market in the world for LOL viewership and has been eagerly waiting to get directly involved in Vietnam's dynamic market.
GAM Esports a popular team in Vietnam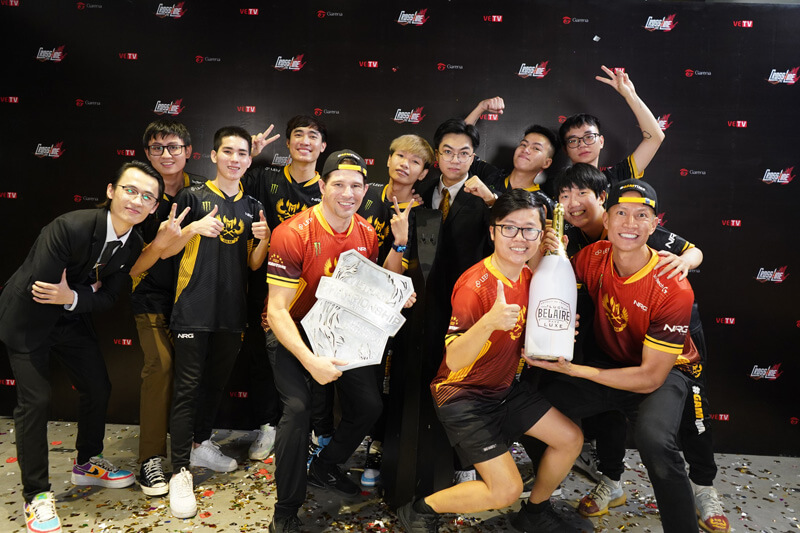 GAM Esports is the Champion of VCS Summer 2022
One of the most popular esports teams in Vietnam is GAM Esports, a League of Legends team that has won multiple championships in Vietnam and has represented the country at international events, including the World Championship and winning Gold at the 2022 SEA Games.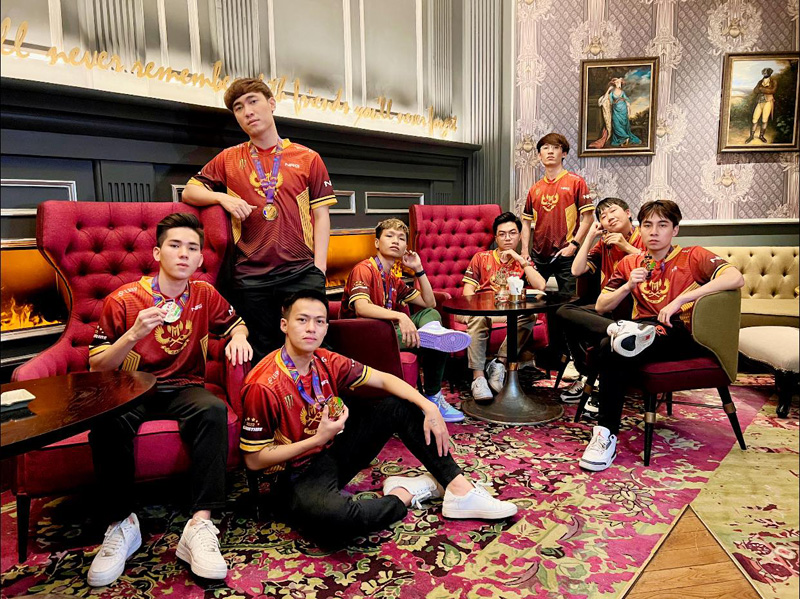 GAM Esports receives Gold for SEA Game 31
GAM Esports is led by captain Levi, widely regarded as one of the best players in the world. Levi received a standing ovation and energetic chants from the crowd at the world finals at Madison Square Gardens in New York, demonstrating the growing recognition of Vietnam's esports talent on the global stage.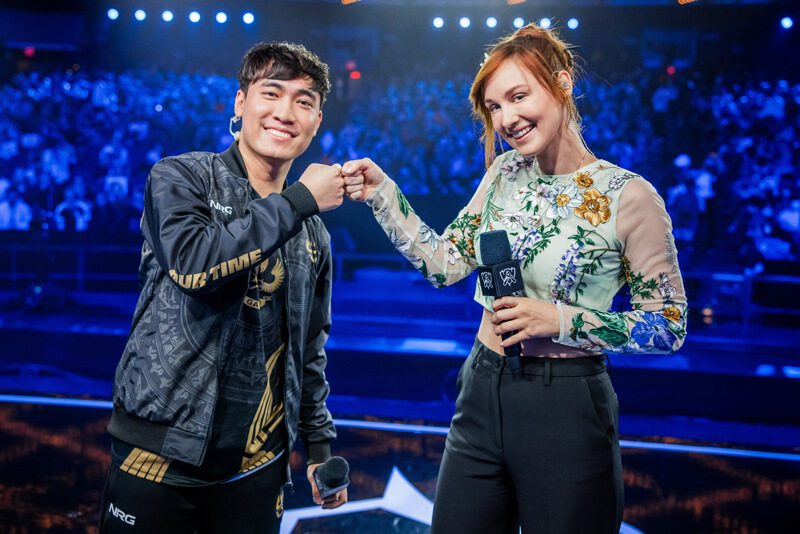 Levi and MC. Eefje 'Sjokz' Depoortere at Madison Square Gardens in New York
Esports offers opportunity for brands to engage with young audience
Esports offers a unique opportunity for brands to engage with millennial and Gen Z audiences in Vietnam. Unlike traditional sports, which are often dominated by established brands and sponsorships, esports is still a relatively new and untapped market.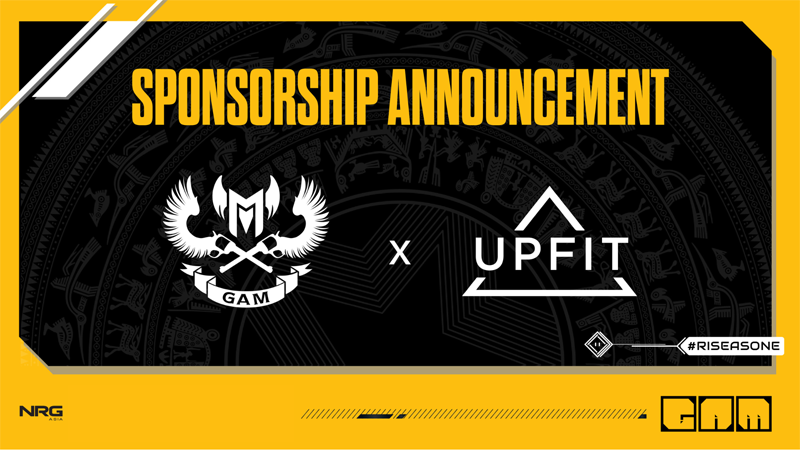 Upfit, Professional personal coach service, officially partnered with the goal of bringing the GAM Esports team to the next level
Brands that get involved in esports early on have the chance to connect with a young and highly engaged audience in a way that is both relevant and authentic. Investing in Vietnam's esports scene now offers the opportunity for brands to build greater loyalty with fans by being seen as going on the journey with the teams as they grow into global competitors, similar to how brands supported football teams in developing countries during the early days of FIFA.
Vietnam well positioned to become major player in global esports scene
With a rapidly expanding middle class, a young and tech-savvy population, and increasing investment from gaming publishers like VNG & Riot Games, Vietnam is well positioned to become a major player in the global esports scene. As the esports scene in Vietnam continues to grow and develop, it will be interesting to see how brands and organizations adapt to this unique market and win the hearts and minds of passionate Vietnamese esports fans. With the support of international organizations and the investments being made by companies like NRG, Team Secret, and Riot Games, Vietnam's esports scene is well poised to become a major force in the global esports industry. It is an exciting time for Vietnam's esports industry, and we can expect to see continued growth and innovation in the years to come.
To learn more about GAM Esports or NRG Asia, you can visit the website: https://nrgasia.gg/