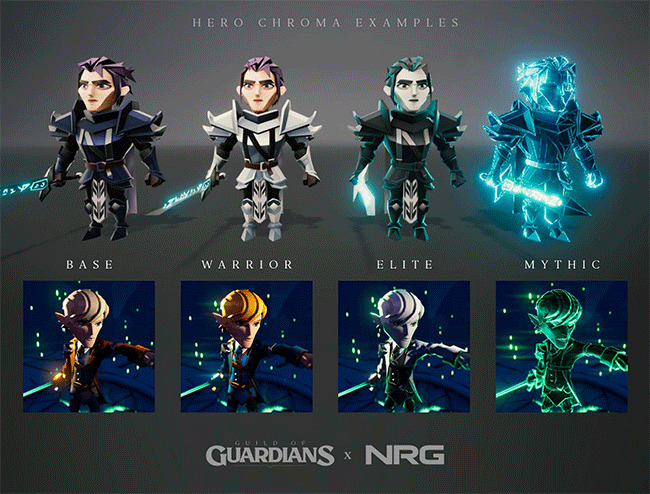 In a first-of-its-kind move, esports team NRG and the Stepico-produced mobile game Guild of Guardians are partnering to create NFT in-game avatars, with each type having separate abilities during gameplay, reports SBJ's Kevin Hitt.
Guild of Guardians is a new title that can be played multiplayer and as a fantasy/action RPG that allows players to play in guilds while earning tradeable rewards. On Dec. 22, the activation sold out in 24 hours and NRG made over $500,000 for the day.
While other games allow users to "skin" playable avatars, this is the first time that by playing an esports-themed skinned avatar inside a game, each type came with separate abilities.
Speed reads
With Fanatics making the move to acquire Topps, The NPD Group's Mat Piscatella notes the acquisition will have an "impact on sports video games like MLB The Show, which has used Topps cards in-game for years."
IQOO, a Chinese smartphone sub-brand of Vivo, has signed a sponsorship deal with China-based esports organization Edward Gaming for its reigning-world-champion League of Legends squad, notes SBJ's Hongyu Chen. EDG execs tell SBJ that the deal does not include a jersey patch on the LoL team jerseys because another Chinese smartphone brand, OPPO, already is one of the sponsors of the Chinese league (LPL).
China's freeze on new video game licences is "extending into 2022, dashing hopes that the process might resume by year-end, which has led many small gaming-related firms to close their operations and prompted the industry's biggest publisher to pursue expansion overseas," notes the South China Morning Post. Larger firms such as TikTok owner ByteDance "trimmed their losses by laying off a number of employees involved in the video gaming segment of their operations." Shenzhen-based Tencent "plans to open a new video game development studio in Singapore under subsidiary TiMi Studio Group," which is the developer behind two of Tencent's biggest mobile gaming hits — Honour of Kings and Call of Duty: Mobile.
What esports trends should the business be watching in Brazil? SBJ's Victor Frascarelli is keeping an eye on the comeback of live events in the country, the rise of team Furia, moves by the NBA to acquire fans, investment from 3G Capital and the future of some League of Legends franchises in the nation.
SBJ's Trent Murray is keeping an eye on a few esports sponsorship categories as 2022 kicks into gear, including crypto, auto brands, health and wellness and employee recruitment firms.